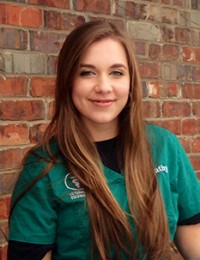 Small Animal Technician
Pets: Ziva, Cash and Evie
Kathy has been here since early 2011. She started out part time and then went full time in 2018. Her area is assisting the small companion animals.
When Kathy is not being a busy little bee at the clinic, she enjoys kayaking, being outdoors and spending time with her boyfriend, friends and family.
#1. If someone wrote a book about your life, what would they title it?
"Oh No, What Has Kathy Done Now?"
#2 What is one of your favorite quotes?
"Attitude is a small thing that makes a big difference"