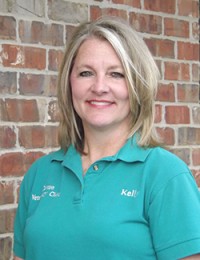 Receptionist
Kelly has been here since August 2011. You will see her bright, smiling face when you walk into our clinic. She is one of our two receptionists and will do what she can to give you the best possible service as soon as you walk into our clinic.
When Kelly is not doing her normal duties of "running" the clinic, she enjoys doing activities with her three children. Spending time with her husband is also on the agenda of course! She is a 4-H leader and coaches a 4-H Equestrian Team.
Fun Questions:
1. What is one of your favorite quotes?
"Winning is momentary but your reputation lasts forever."
2. What do you miss most about being a kid?
"Going on Vacation with my parents."