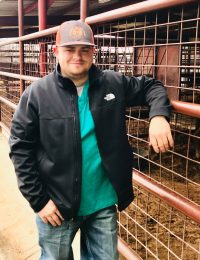 Large Animal Tech
Monte came to work for us in 2018. He is in the middle of the bustle of Large Animal the majority of the time, but always lends a helpful hand inside when needed.
When Monte is not working hard here at the Vet, he enjoys doing his own hobbies outside of work. You can find him spending time with his family, hunting and fishing.
Would you rather have super strength or super intelligence?
"Super intelligence"
2. What is the most beautiful place you've ever seen?
"Montana"
3. What do you miss most about being a kid?
"Christmas morning"