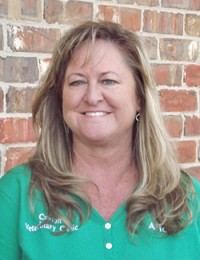 Receptionist
Alicia has been her since May 2012. She is our other bright and smiling face up front! She takes care of our clients when they come in and gets them to which ever destination they need.
When not filling up rooms and answering phones, Alicia enjoys horseback riding with her husband and grandkids. You can also find her spending time at the lake with family and friends just soaking up the sun or fishing. And just remember, there's always time for a nap on her schedule. Just not at work!
Fun Questions:
1. What is the most beautiful place you've ever seen?
"Hawaii"
2. If you could learn to do anything, what would it be?
"I wish I could learn how to play a musical instrument"